Fabrication Shop
Whether you're an architect, designer, contractor or homeowner, PCS has the experience to work with you on any sized commercial or residential railing project.
We have fabricated thousands of feet of railings, in all types of materials and finishes, for public buildings and schools all over the New York metropolitan area.
PCS has offered its customers the very best in metal fabrication for more than ten years. From our expert engineering to our state-of-the-art finishing methods, we can accommodate every aspect of our customer's metal fabrication needs. We are a certified company that can guarantee the quality of our work at every stage in the manufacturing process.
Fabrication Shop Services Includes Ornamental Iron Work in:
Fences
Railings
Roof Barriers
Steel Galvanized
Painting
Stainless Steel
Wall Panels
Welding
Polishing
Examples of Ornamental Iron Work from PCS Fabrication Shop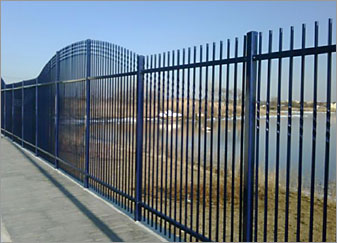 Powder Coated Ornamental Fence at Queens Community District 14 Garage Facility
December 2009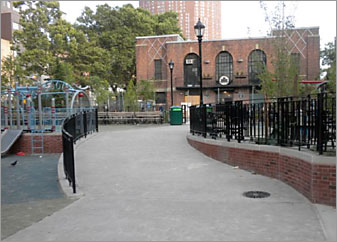 Painted Railings at Sara D. Roosevelt
May 2010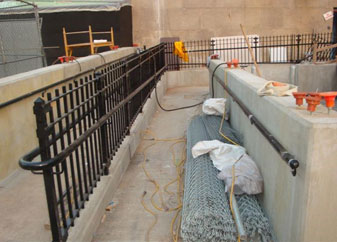 Painted Railings and Handrail at William Taft High School
May 2010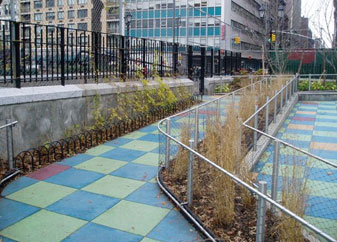 Painted Steel Fence & Stainless Steel Railings at Union Square Park
September 2010